You use your bathroom each and every day—shouldn't it be as welcoming, comfortable and enjoyable as the rest of your home? Dale Norton Plumbing Inc. will help you make sure it is, through complete bathroom remodeling in Newark, Hanover, Licking County, Heath, and Granville, OH. From the plumbing to the materials and beyond, we help you discover the full potential of your bathroom.
Total Bathroom Upgrades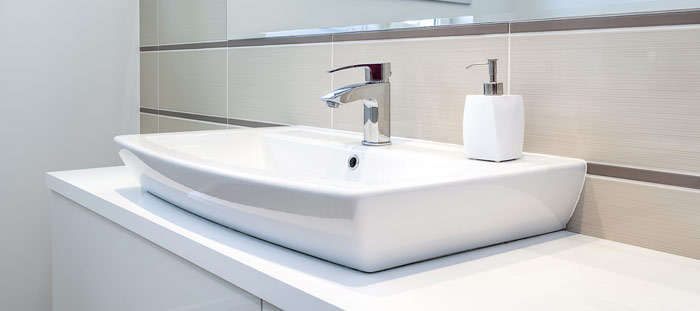 Did you know that a bathroom remodel is one of the least expensive, most value-additive ways to improve your home? Making upgrades to the flooring, countertops, cabinets and plumbing fixtures is a great way to enhance the appeal and comfort of your bathroom. Take a look at some of the ways our team assists homeowners in getting the most out of their facilities:
Move features
We can help you lay out a brand-new bathroom floorplan by moving amenities and re-routing plumbing. Our capabilities also extend to new plumbing installation—we can coordinate plumbing for tubs, showers, sinks, toilets and beyond.
Countertops
Countertops are a critical piece of any bathroom remodel in Newark, OH. We'll help you pick the style and material that's right for your bathroom, so you can use this space to meet your lifestyle demands.
Cabinets
Whether you're looking to upgrade with more cabinet space or you need strategic cabinet solutions to conform to a confined area, we're here to help make sure your bathroom is accommodating to your storage needs.
Flooring
Step out of the shower onto flooring that's beautiful, resilient and blemish free! We can install linoleum, tile and other flooring options to breathe new style into your bathroom environment.
Plumbing and Fixtures
Even if you're not doing a full remodel, Dale Norton Plumbing Inc. is your solution to general plumbing and fixture services. Whether it's finding and alleviating a leak in your faucets or it's changing out fixtures for a fresh, new look, our team is here to help.
Get the Best Bathroom Possible
It's time to enjoy your bathroom as it was meant to be enjoyed! Dale Norton Plumbing Inc. is ready to assist you with kitchen and bathroom remodeling projects big and small. Don't forget about our plumbing services: we can also help you with shower, faucet, and toilet repair, too! Contact us today at 740-366-3918 to get started.